THE ESSENTIAL
OF THE TEACHING OF
NICHIREN DAISHŌNIN
Translated and explained by Martin Bradley

ω
Preface
ω
AN INTRODUCTION
ω
The Threefold Transmission on the Fundamental Object of Veneration
ω
Explanations of Buddhist Terms and Concepts as Applied to the Teaching of Nichiren Daishōnin
The book has been published and is available worldwide. It can be obtained at Lulu in paperback, at Amazon in paperback and as a Kindle e-book (MOBI), at Barnes & Noble in Paperback and as a NOOK Book, and in other epub formats at Smashwords, with generous previews at the Lulu and Kindle sites.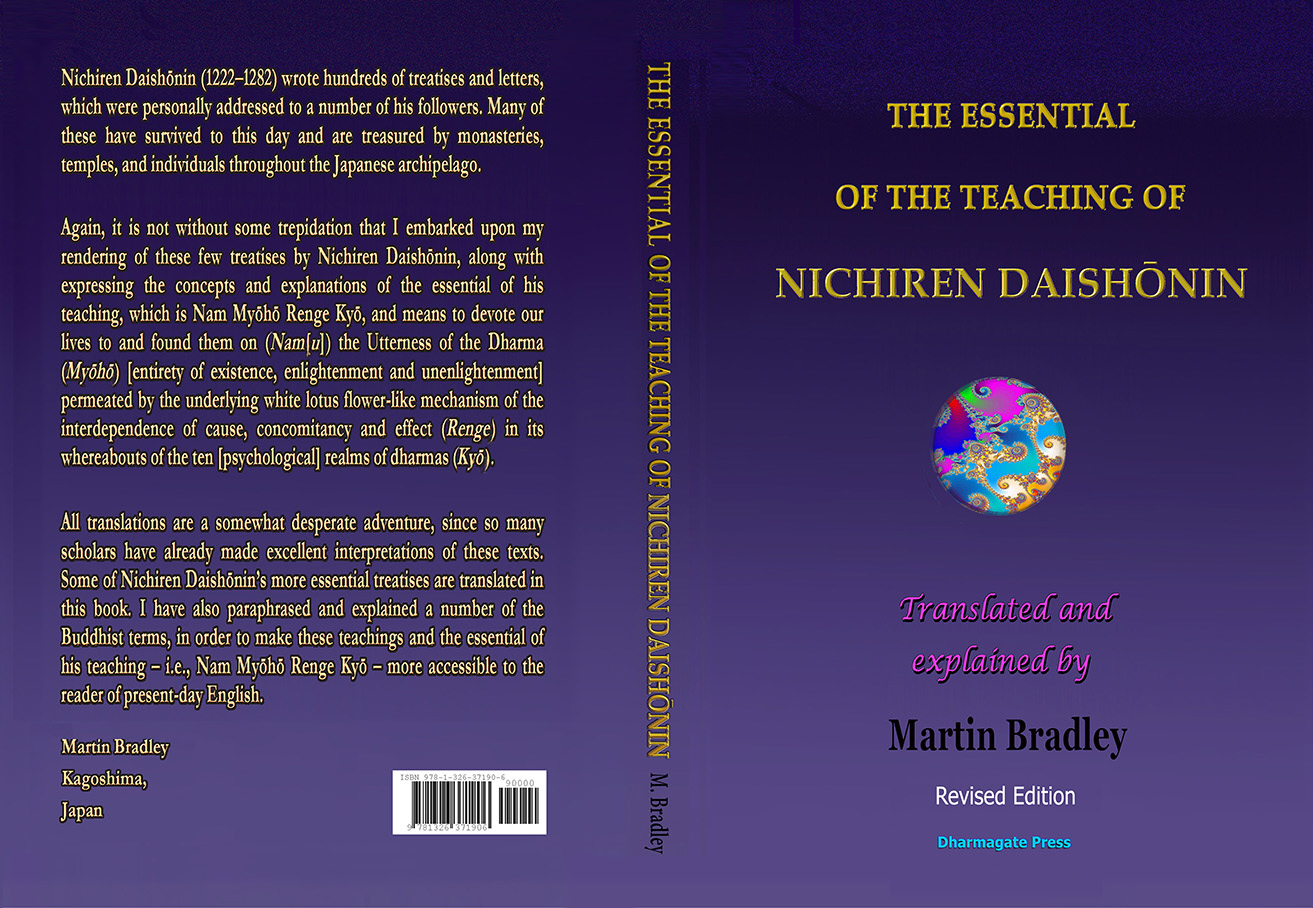 The Essential of the Teaching of

Nichiren Daishōnin by Martin Bradley
is licensed under a Creative Commons Attribution-Noncommercial-No Derivative Works 4.0 License.